Photo Identification Service Bureau
Create a Safe and Secure Workplace with our Photo ID Service.
Know who is who at your company.
Let Us Print your Badges!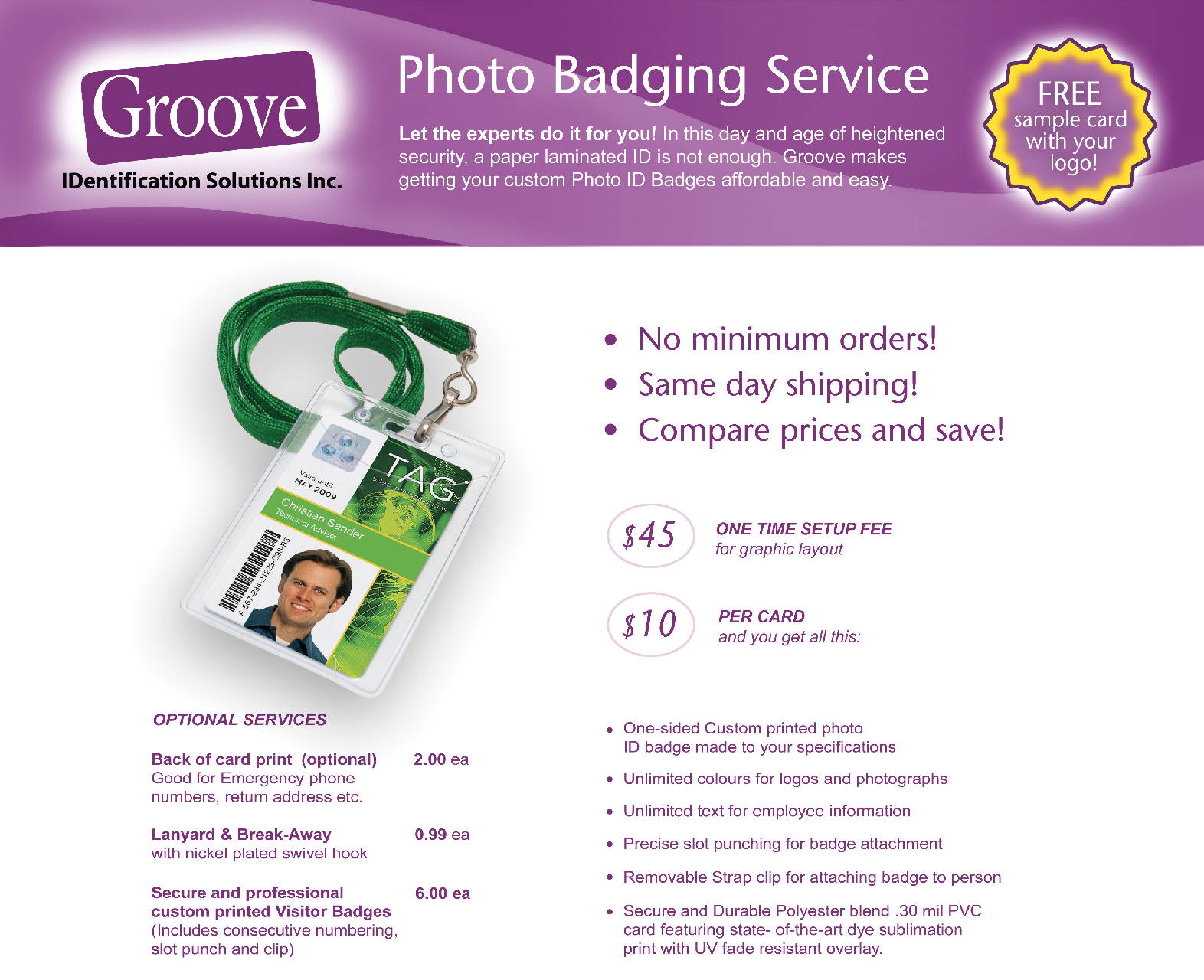 "Hi Erin and Carmen, Badges came today. Looks fantastic! Thanks very much."
"Hey Carmen, That is awesome! I love dealing with you and Groove, the service is always amazing!"